03-22-2015, 09:02 AM (This post was last modified: 03-23-2015, 01:19 PM by daiver8772911.)
For sale, my 1987 Carrera coupe named Veronica, Indischrot: 73K original miles, factory A/C with Griffith Kuehl upgrades which runs cold, Steve Wong 91 octane chip, M&K Euro pre-muffler and ceramic coated GT3 exhaust, turbo tie rods, Elephant Racing front adjustable sway bar, Momo 370mm steering wheel, and 930 16" 7s and 9s done in RSR finish by Harvey Weidman, with Bridgestone RE-11s, 225/50 and 245/45 tires. I have the factory ECU chip, muffler and cat, heater crossover pipe, rear bumpers, original rear valance, and steering wheel. This car runs very strong and has given me 4 years of fun. Never raced or autocrossed.
Email me here for more information, questions, more photos, etc, or call me at 954-629-8845 evenings. I'm in Berwyn.
ASKING $47,500 OR BEST REASONABLE OFFER
Serge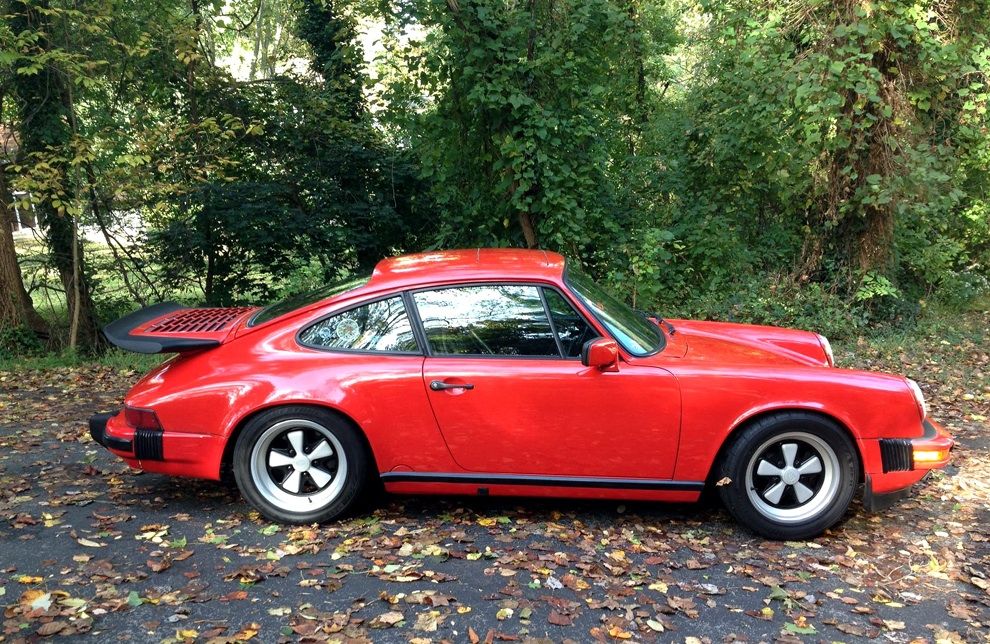 Real hills and grass!
1987 Carrera 3.2 coupe "Veronica"

SOLD
1972 911T w/1977 2.7 "Daisy"
1965 US 912 Project ruby red to be restored