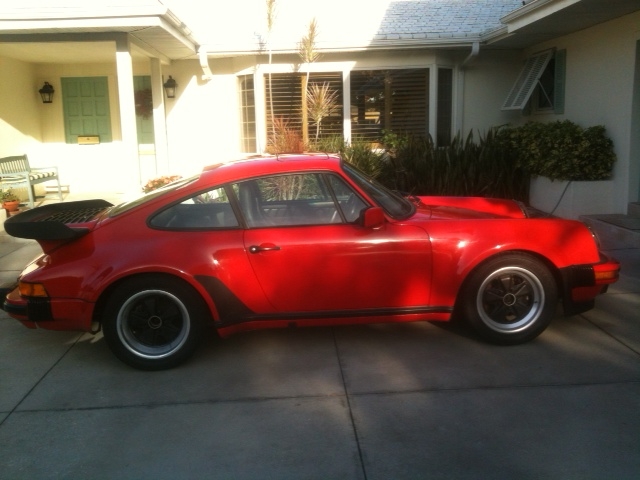 [size=medium]Ladies and Gentlemen
I am a fellow PCA member living in St. Petersburg, Florida. I recently purchased the above car.
The original owner was Jeffrey Snyder of Washington Crossing, Pa. He purchased the car from Holbert's in October1985 and continued to own the car until approx. 2011 Mr Snyder was a member of PCA until 1998. In 2011 he traded the car to Thompson Motors, the purchaser of Holbert's. I have the title history from PA Bureau of Motor Vehicles. Thompson sold the car to a Mr. Walter Chejlyk, who was dissatisfied with the car and returned it to Thompson approx. Feb 2012. It was then sold to a Mr. Ric Goleman, of NJ by Thompson in March 2012. I then purchased the car in December 2013. So, that's the owner history.
I've been told some of your older members may have worked at Holbert's or may be familiar with the car. The importance to me is I have no records of any service work during the time Jeffrey Snyder owned the car. So I'm trying to gather some history.
I have tried to contact Jeffrey Snyder at the Washington Crossing address and it appears he moved from there in 2013. He then moved to Bristol, PA but moved again in 2014. I have run out of any more clues.
Here's the car info:
1985 911 Carrera with M491 option "Factory Wide Body" Guards red with black interior. VIN WP0AB0915FS121842
ANY HELP WILL BE GREATLY APPRECIATED.
HOW TO REACH ME:
Wm. J. Sandy Schoenberg
email wjs@tampabay.rr.com
Cell 727-365-1600
Thank you.